Feel like making an Advance Wars comic? Don't have the resources to do so? Fear no more! Here are some of the basic things you'll need. If it's not here, then it isn't basic! Think of this as a starter kit!


(more CO sprites to be added later)

(I don't know who "GK" is, but thanks!) This picture above is from gemstonehelix's pb page so he might have done it or knows who did it link here: http://bob-squad.pbworks.com/w/page/6462984/FrontPage
(Gem's note: the above picture is from advancewars.net. I don't know who GK is :D)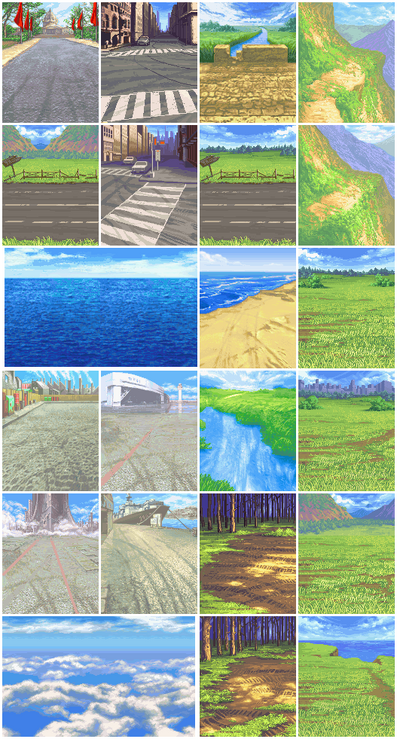 And some BONUS backgrounds!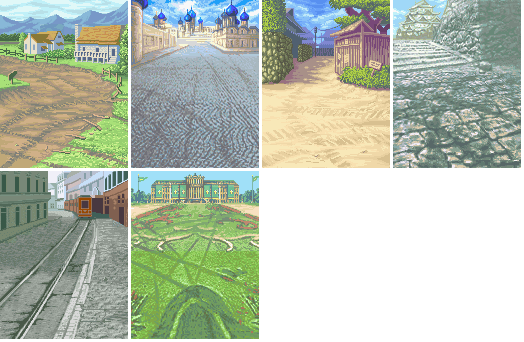 And finally, the Days of Ruin backgrounds!! ... In ALL CONDITIONS!!!! WOOOT!!!!!!! And may I add that they are SUCH a breath of fresh air compared to the other backgrounds due to the fact that you don't have to double them up against each other! (All DoR backgrounds captured by Gemstonehelix) Also, they're not all in the same order, but someone else might want to do that. I'm bushed!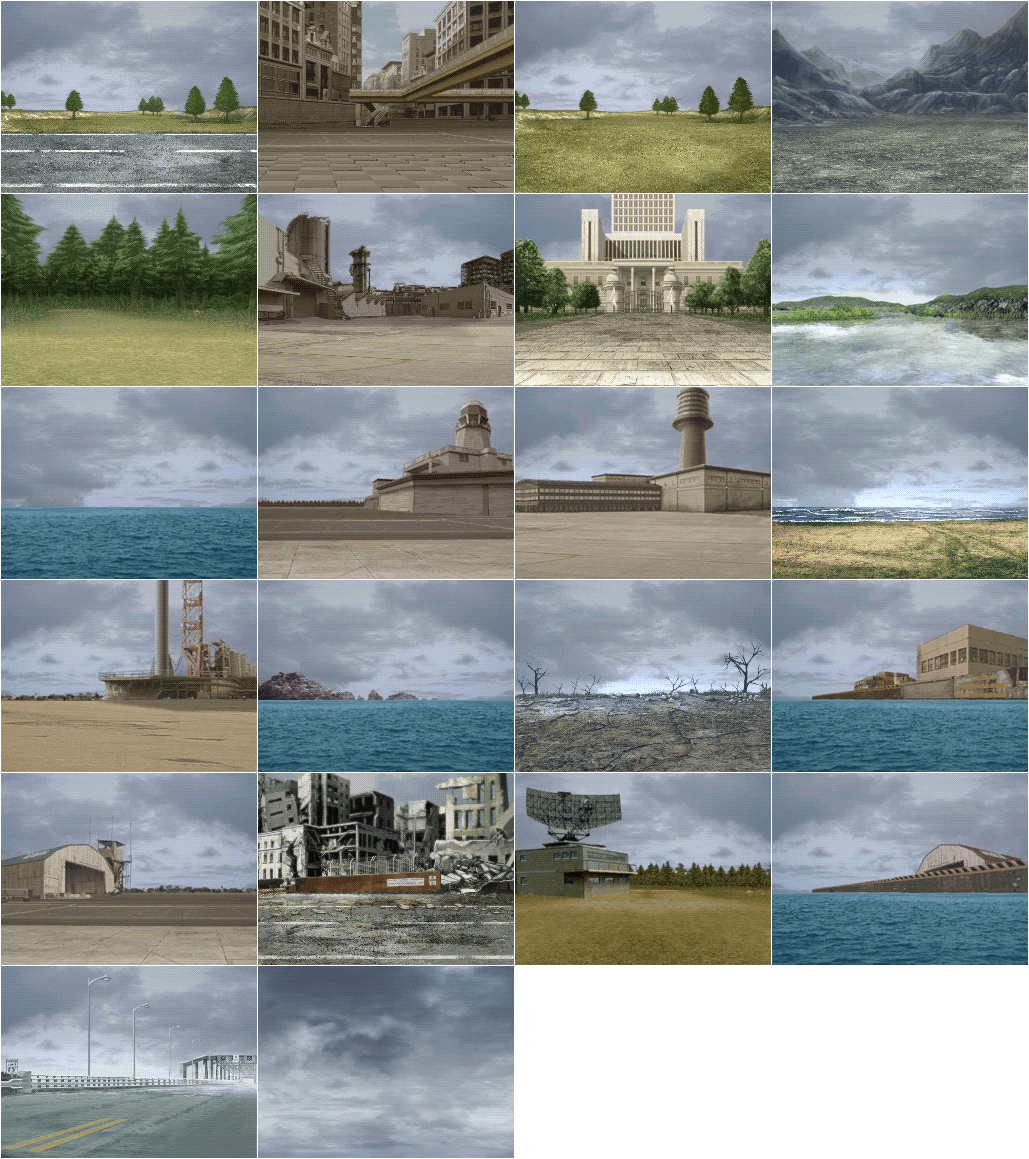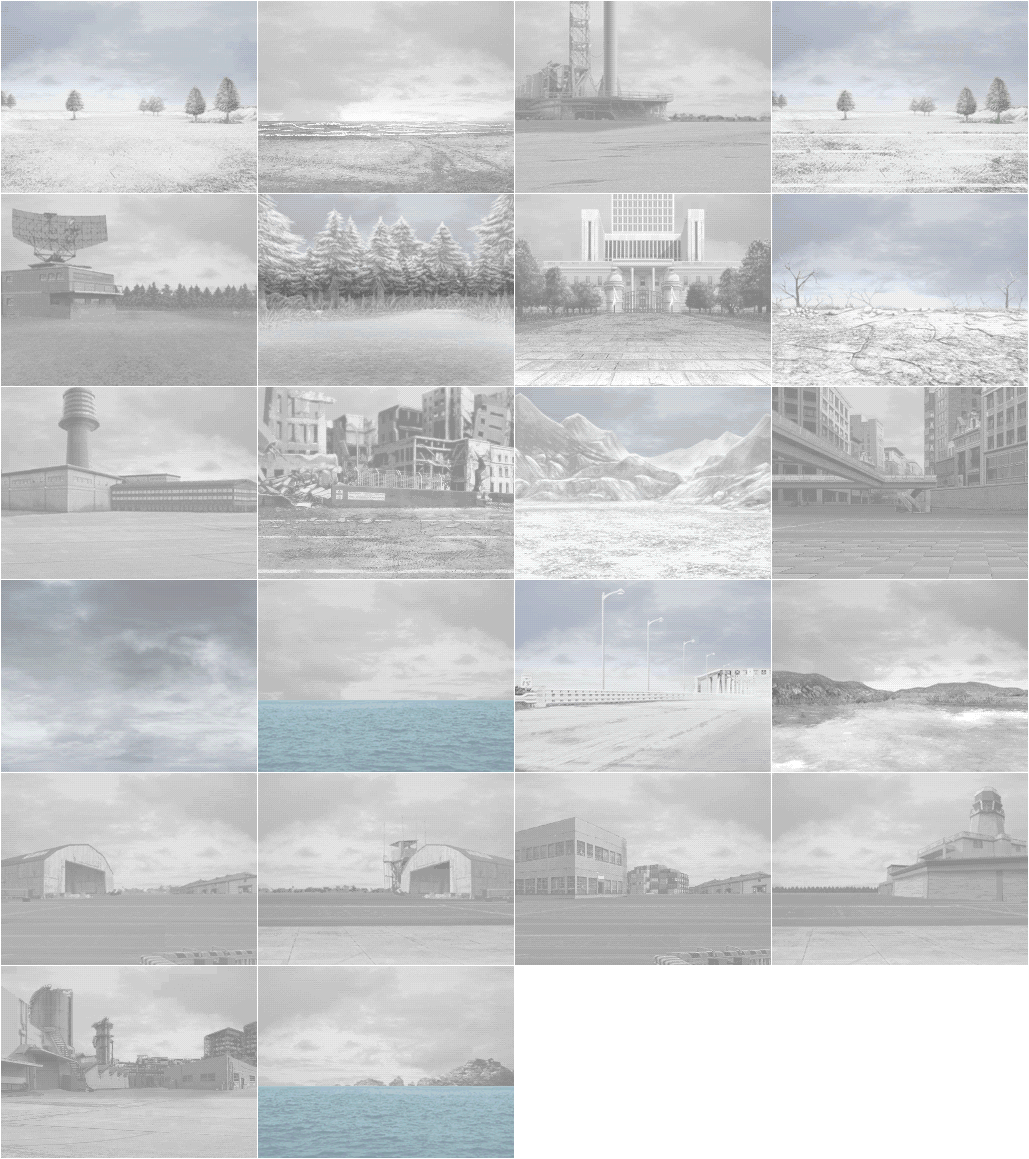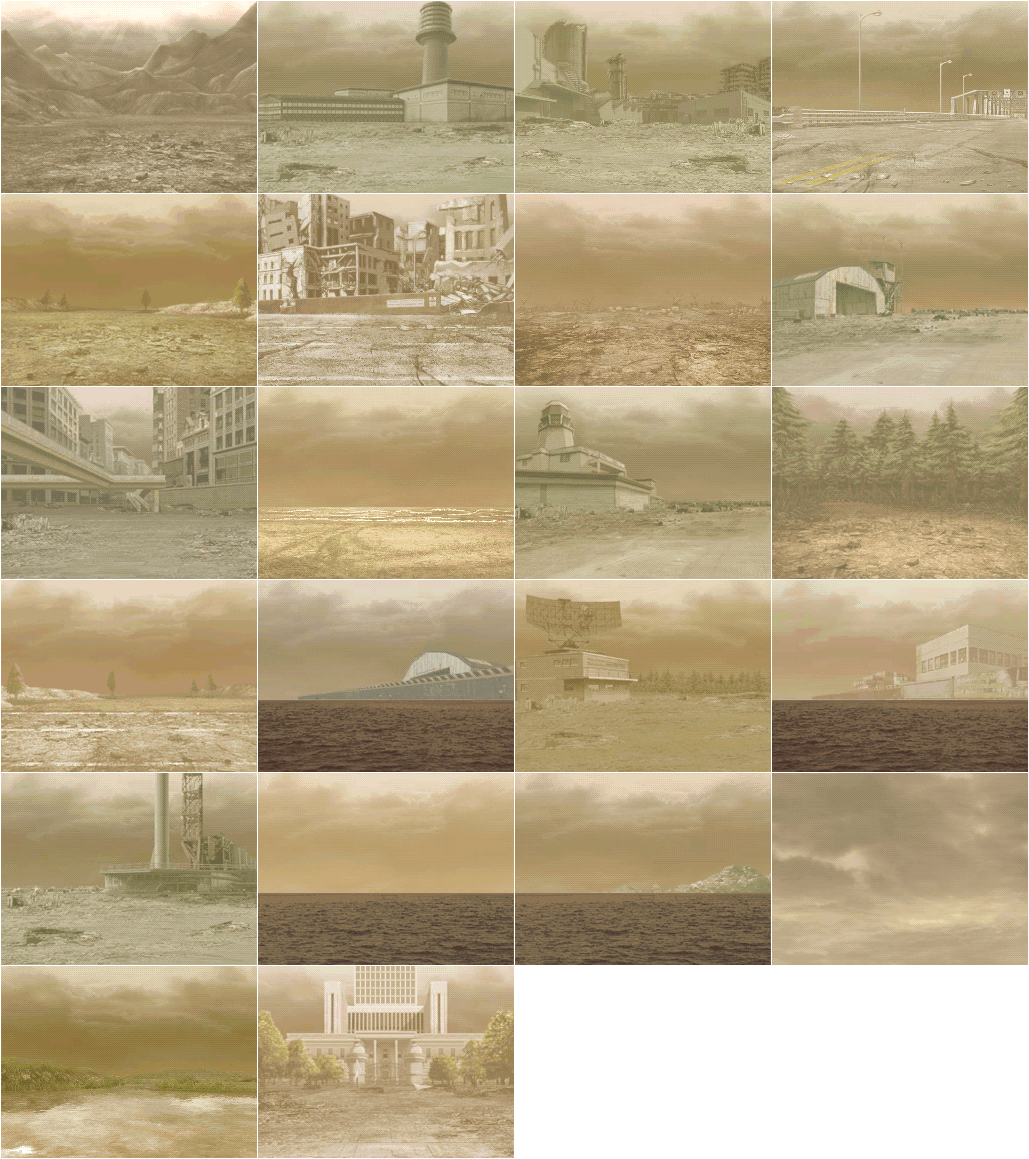 BONUS BACKGROUNDS!!!!!

Thanks to Advancewarsnet.com for the AW2 backgrounds!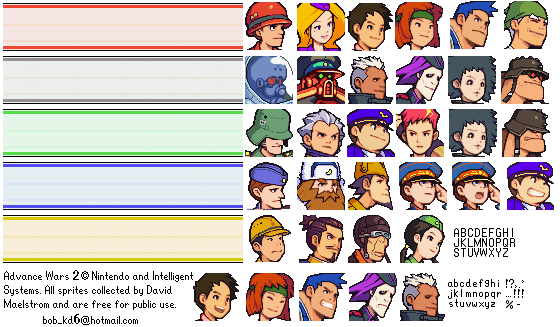 <--- The DoR speech box
Sometimes you just gotta say it!
SUPER POWER!!!!!!!!
(the letters below are not white, while the background is "true white")

Note for animators: The picture below; only the letters are "true white", all the 'white' outside of the letters is slightly off-white.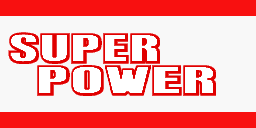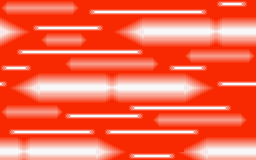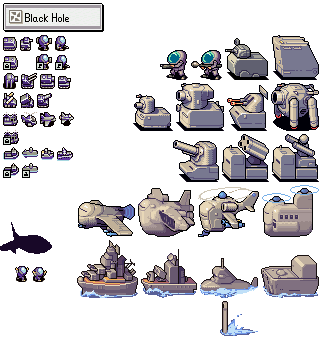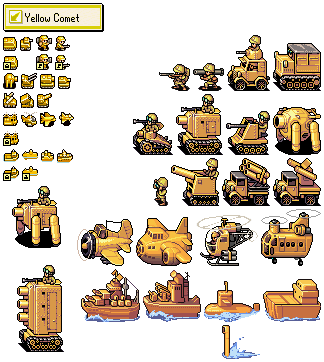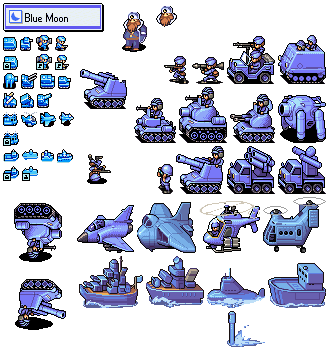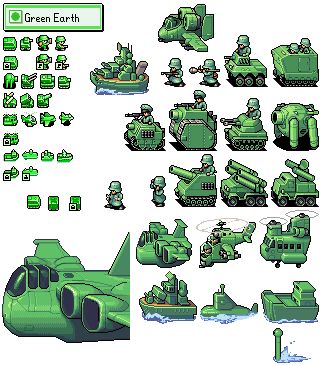 And for anything that was missed...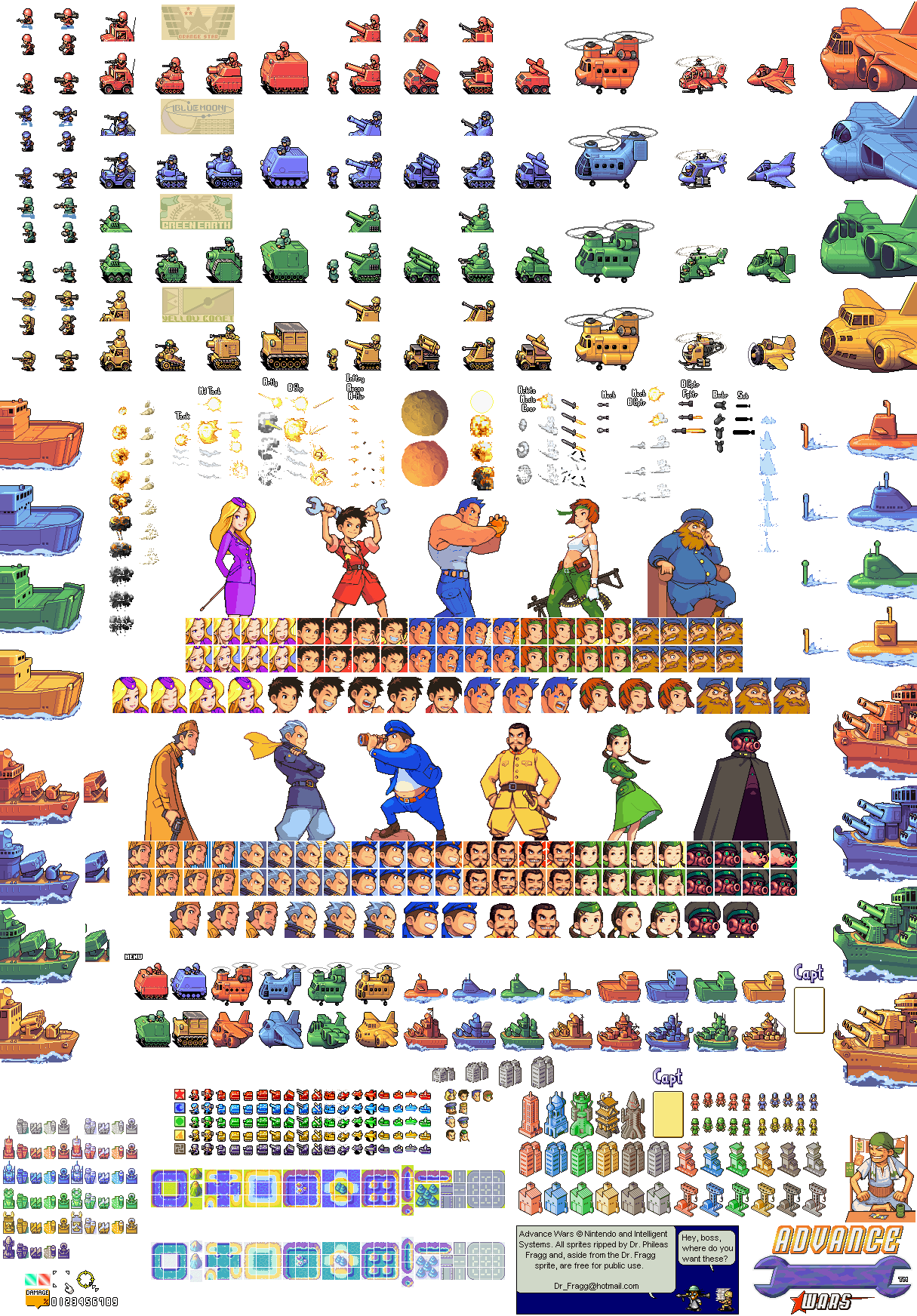 Here is also some Sturm Clones and White Fudge units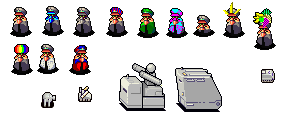 And here for all your Orange Star needs!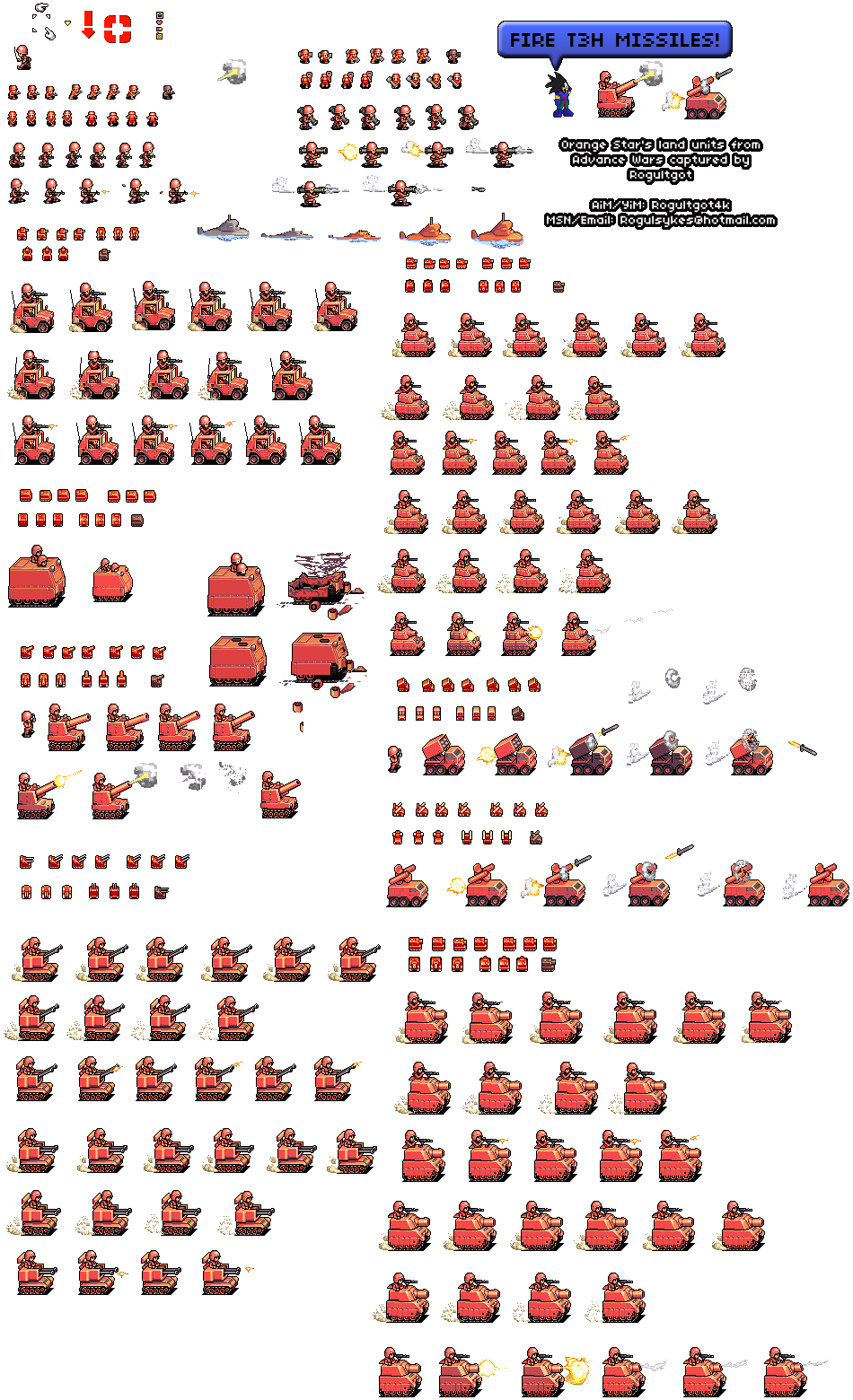 And here are a few miscellaneous sprites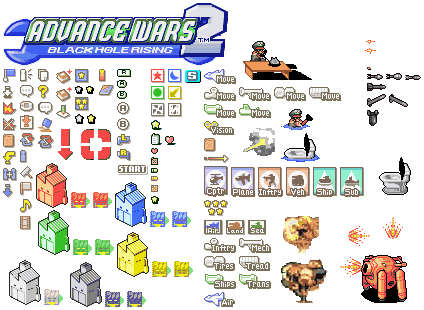 the largest map resource, ripped from Advancewarsnet.com's map program by BionicleManF (although, now that i think about it, it's just easier to use the map program to make maps rather than rip sprites from it and manually put each sprite together)
And here's some cutscene stuff, for all those who might possibly need them! Unfortunately for 'spriters', the DS has that gap between screens, so pics aren't whole.